What is Hotel Partner?
Hotel Partner provides services in a wide range consisting mainly of income management and business development and also sales, training, distribution channels management and systems and e-marketing solutions with its consulting team that has management experience in lodging industry of over 10 years.
It will help you to obtain maximum benefit of the hotels by revealing demand, pricing and potential through its approach placed in the "rate" – "occupancy" – "profitability" focal spots of income management.
The solutions offered by Hotel Partner increases the accuracy of "prospective prediction" and provide the accurate and fruitful management of the incomes.
Hotel partner will not only be a company that offers consultancy but also it will be your partner in the process of establishing a culture that you will transform to maximum productivity in your business.
Consultants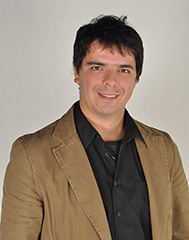 Emrah Özdamar
He spent the last eleven years in Hilton hotel chain. Before establishing Hotel Partner, he established the Istanbul regional office of Hilton Hotels Income Development and had been the head of Hilton Istanbul, Hilton ParkSa and Conrad Istanbul income development departments. By serving respectively as front office, sales officer, sales manager, income development (yield) manager, reservations office manager in the Hilton Family, he obtained a wide background in the fields of business development, sales and marketing, income development and online sales channels. He graduated from Anadolu University Tourism and Hotel management Department.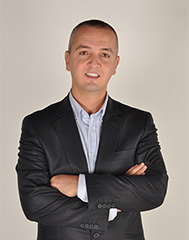 İlhan Ertan
He obtained his experience of over ten years in lodging sector by working in different local and international hotels inland and abroad. Before establishing Hotel Partner Consultancy Company, he last worked as a Company Sales Director in Hilton Hotels Istanbul Regional Sales office and in his last eight years in the same company he worked respectively as Sales manager, Sales Officer, Sales Analyst, Front Office officer and Bellboy. Before starting to work in Hilton Hotels, he served in all departments as executive candidate for one year in Mega Residence Istanbul Hotel. Moreover, during the period of his education in USA, he worked as a front office employee in Outrigger Hotels Chain and as a sales employee in MTI Vacations Company.
İlhan Ertan graduated from Bilkent University Tourism Department and Hawaii Pacific University Travel Industry Management department.